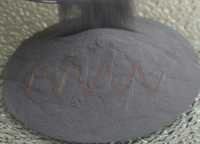 Spent Industrial Catalyst
Product Description
Industrial Catalysts and other Waste Resources:
Electric Arc Furnace Dust (EAF) or Zinc Sludge:
The physical appearance almost looks like mud or sludge. The Zinc content has to be over 24 % minimum for the product recycling process to be viable. We are able to procure this in huge volumes and the minimum buying quantity is 500 tons. This is a non-hazardous commodity in most continents with no export restriction. Suppliers can even send us a sample (minimum 400gms) which can be tested and analyzed in our lab. We provide XRF and ICP results for the sample. The offer is then furnished based on the results.
Base Metal/Galvanic Sludge:
Waste and/or effluents from various industries such as electroplating, electronic goods manufacturers, metal processing units etc. contain base metals or precious metals. Some of this waste can be very rich in resources that are in complex forms. A substantial amount of this gets wasted due to landfilling or other disposal methods. Newline Metals can test the waste and make a competitive offer based on the contents and volume. Please contact our team for further details.
Spent Industrial Catalysts:
Large quantities and varieties of catalysts are utilized in various sectors and industries such as petrochemical industry, pharmaceutical industry, fertilizer manufacturing, oil and petroleum refineries and other chemical manufacturing industries. When the activity of a catalyst declines below acceptable performance, these spent resources can be treated for extraction of precious metals, base metals and special metals.
Newline Metals with its refining partner can procure these resources across the globe and adhere to full environmental compliance from logistics to processing.
Contact Us
33-36, Bearing Road, Seven Hills, New South Wales, 2147, Australia
Phone :61-4525-38848